Cafe des Voix is up and running in Winnipeg!
What is Cafe des Voix? Click here:
Come to Cafe des Voix. Two locations in November.
---
RIP Nicole Edwards. A truly bright Yukon star.
This is my friend Nicole Edwards who recently passed away. Nicole is performing with puppeteer Rob Pelletier and they are performing one of my songs "Beneath the Yukon Moon"
Nicole was a beautiful soul and she will be missed by all those who knew her – and her memory will always bring a warm feeling of love – which is what Nicole was – pure love.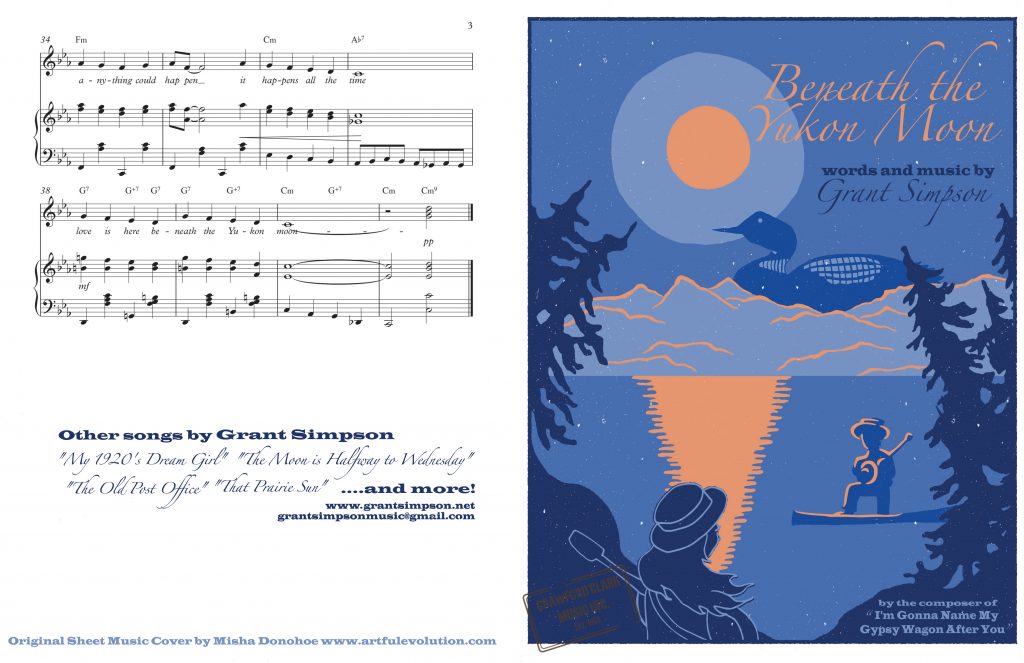 Another fun collaboration I did with Nicole was Lychee Martini – and wait until you see what she did with this song! I love Nicole Edwards.