As Kate headed back to Ontario today for her annual stay and to partake in Blue Skies Music Festival and other Ontario adventures, we decided to spend the weekend before her departure up in the Kluane mountains together with our good friends Selina and Erica.  What a beautiful place to hike and camp.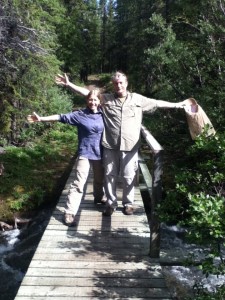 We are preparing for some touring in Ontario in the Fall, then we'll be heading across Canada to Vancouver as part of the VIA Rail program.  We look forward to playing on the train and meeting other travelers.
We also plan to attend and showcase at OCFF in the fall and make some music at some of our favorite venues – we'll keep you posted.